Our Mission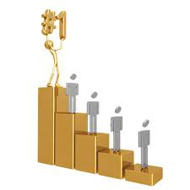 Our mission is to support our clients from start to finish in their real estate transactions. We are dedicated to exceeding your expectations, and we guarantee your satisfaction. We are committed to offering you the best possible service and advice - with transparency and authenticity - in order to ensure a successful transaction. We serve clients with a wide range of real estate needs. Whether a first-time home buyer, a seller or an investor, here at MVP Consulting Group, LLC, we take care of our clients.
Our Vision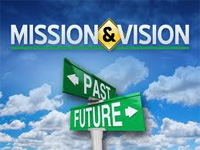 Our vision is to connect our clients with local and global real estate opportunities. We intend to build our business on a foundation of confidence, value, efficiency and effectiveness. Our intention is to continue helping families achieve their real estate goals!!! In the future, we hope to look back upon our work and realize that we have consistently provided outstanding service that resulted in extraordinary results for our company and clientele.
We strive to get results with:
Excellence - in adopting, implementing and promoting ways to serve our clients
Strong Ethics - with a commitment to do business in a fair and responsible manner
Professionalism - in giving the best possible service to our clients.
Our Goals
Here at MVP Consulting Group, LLC, our goals are to build business relationships and demonstrate professionalism to guarantee a successful transaction. We will achieve these goals through:
Problem Solving - we recognize that every transaction is different, and that some transactions are time-consuming and require a lot of patience.
Communication and Listening - we adapt our communication to suit a wide range of clients, from the retiree purchasing a property for a family gathering place to the investor or group of investors purchasing a property.
Client Loyalty - we believe our most precious assets are our clients
Marketing - we know how to focus our efforts in marketing for maximum impact when listing properties.
Technology - as times change, we will remain up-to-date in the use of social media, e-mail, texting and websites. Our social media presence will provide an opportunity for our clients to market their properties.
Negotiation and Decision Making - we will always find a way to produce a "win-win" situation.
Planning - we will excel at setting goals and outlining action steps and time frames to get the best results in our transactions.