Credit Scoring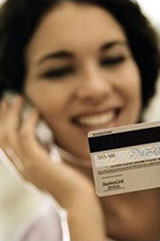 Your credit score is a factor that will be considered by the lender when they look at your loan application. They want to know what your credit history is, and whether you have the ability to pay back the loan you are asking for. In short, good credit translates into lower rates for the home buyer and represents less risk to the lender.
Credit scores can range between a low score of 350 and a high of 850. The higher the client's score is, the less likely they are to default on their loan. We will run a credit report and determine what your credit score is, and if necessary, we can point out some simple ways to help you improve your credit score without enlisting the help of a credit repair service.
Once you fill out a loan application and enter into the loan process, you should not run up your charge cards! This would have an adverse effect on how the underwriter looks at your file.
If you have a poor credit score, it doesn't mean you can't qualify at all for a loan. There are loan programs available even if you've had a recent bankruptcy. While you may not get the interest rate you had hoped for, it is an opportunity to start building up your credit again. Once you begin making mortgage payments on time and in full, your credit standing will improve and we can seek to refinance you at a lower rate as soon as the opportunity arises.
Pre-Payment Penalties
Lenders attach pre?payment penalties to loans to ensure that the loan will be profitable for them. As a general rule of thumb, we do not suggest that you accept a pre?payment penalty as a part of your loan structure. One of the most important aspects of financial planning is to have options with your money. Restrictive clauses such as a prepayment penalty can prohibit you from maneuvering when it is necessary and when other opportunities arise. The pre-payment penalty was used on subprime loans back in 2007; now we don't often see this restriction. On FHA and conventional loans, there is no prepayment penalty. However you can still encounter it on international and hard equity loans.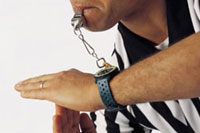 If you want to accept a pre?payment penalty clause in your loan, it is much more advisable to go with a "soft pre?pay." This only penalizes you in the event of a refinance, but not if you decide to sell the home.
Interest rates have dropped significantly many times over the last 15 years. Many home owners have not been able to take advantage of lowered rates by refinancing, because their hands have been tied by a daunting pre?payment penalty. Pre?payment penalties will generally provide you with a slightly lower interest rate in exchange for the pre?payment penalty clause.
Negative Amortization
Negative amortization loans were responsible for the catastrophic financial crisis of 2007. We no longer see this type of loan.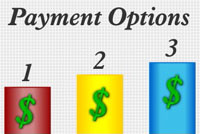 In a regularly amortized mortgage payment, part of the payment goes toward a portion of the principal and part goes toward interest payment. In a loan that involves the potential for negative amortization, you have several payment options each month. You can make a low introductory rate payment, an interest?only payment, or a fully amortized payment.